'Book Lovers' Dating Sites*
Along with Reading Passions (the site you are on now), the sites listed below all focus on connecting book lovers, and singles into books and reading. The sites listed below range from those focused on Book Lovers Dating to others focused on Reading Chat. The primary goal is to connect people though. Each site, regardless of the company running it, shares many of the same characteristics as many of the other sites. So, if you are looking for a great dating site focused on single book lovers, then there are a couple to choose from, so look through the options below to find the one that seems like the best fit for you.
AD
BOOK LOVING DATING SITES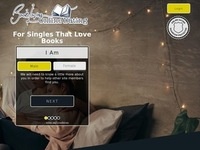 Book Lovers Online Dating
Find Singles That Love Books
If you are interested in meeting other book lovers for conversation, companionship, dating, love or more, Book Lovers Online Dating would seem to be a great site for you. Enjoy a site filled with members who appreciate reading. Break the ice by discussing your favorite books or authors. Join today to begin meeting other book lovers.

Bookworm Dating
Find Singles Who Love Reading Today!
While there aren't many dating sites focused on reading, Bookworm Dating is one of the few that do. If you love reading novels and you are interested in meeting other book loving singles, then this may be the site for you. Whether you are a member of a book club or you are just a voracious reader, join and begin meeting other book lovers today!
AD
COMIC BOOK LOVING DATING SITES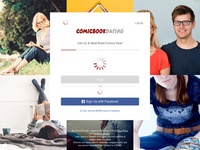 ComicBook.Dating
Meet Comic Book Loving Singles Now!
If you are a comic book fan or you love graphic novels, then why not join a dating site around that shared interest? ComicBook.Dating is designed to connect singles who love comic books. Whether you collect them or just enjoy reading them, you will find plenty of like-minded singles on this site. Join now and maybe you will find a romantic partner to go with you to the next big comic book convention.

Comic Book Dating
Find Comic Book Lovers For Dating And More
"Meet other comic book fans & find a partner to share comics, romance, & real connections with! Never go to another store or convention alone, join Comic Book Dating today!"
AD
*Sites listed on this page are a combination of ads, affiliate related Sites and general non-partnership related sites that match the theme of Reading Passions.